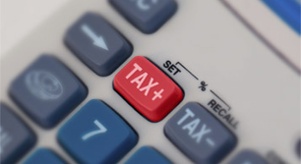 With the due date for filing taxes fast approaching, many individuals are anxiously waiting for an influx of money in the form of a tax return.
Regardless if you're in the middle of the filing process or if you're waiting on a refund, our friends at TurboTax have offered up tips for everyone in-between.
Phishing Season: Being Lured into Identity Theft
Refund season is in full swing but with it often comes phishing season. Although the weather has recently warmed up for the better, this phishing doesn't involve a tackle box and nightcrawlers. Be alert around tax-time for scammers sending very real-looking – but very fake – emails in an attempt to try to lure your personal information. Read more about avoiding identity theft.
Is This Medical Expense Tax Deductible?
Did you spend a lot of money on your medical care last year?  If so, you may be eligible for a reimbursement. Take a few minutes to consider your possible medical expense deduction before skipping ahead to the next potential write-off. Learn more about tax deductible medical expenses.
Where's My Tax Refund? How to Check Your Refund Status
You work hard for your money and often a tax refund may be the biggest check you get all year, so it's important to know how to check the status of your tax refund. Learn more about the breakdown of IRS processing times. Find out how to check your refund status.
6 Things Millennials Need to Know About Their Taxes
For many millennials, you may not know all that you need to know about your taxes especially if you have only recently begun filing, or have not been filing for more than a few years. Try some of these tax filing strategies to help you maximize your tax refund, as well as get it back as soon as possible. Learn more about millennials and taxes.
8 Tax Breaks and Tips for the Working Mom
March is National Women's History Month, serving as a great time to share some tax tips so that mothers can minimize their family's tax obligations and possibly boost their refund. Read on about tax breaks for the working mom.
This information is provided for informational purposes only. It does not constitute legal, tax or financial advice. Consult with your tax, legal or financial adviser before taking any action.