FICO® Credit Scores Available to Members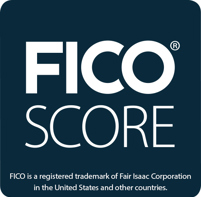 Have any Elements checking account or loan? You can view your FICO® Score for free within online and mobile Banking.
This new feature enables you to:
Have free online access to your FICO® Score
See the key factors that affect your FICO® Score
Read educational content on FICO® Scores and financial wellness and more
Elements updates your FICO® Score monthly, but remember that viewing your FICO® Score will not impact it — so visit online or mobile banking as often as you want. To view your FICO® Score in mobile banking, select "More" in the top right and the FICO® Score tab will appear.
---
These resources provide an introduction to credit scoring and answers to related frequently asked questions. Elements Financial and Fair Isaac are not credit repair organizations as defined under federal and state law, including the Credit Repair Organizations Act.  Elements Financial and Fair Isaac do not provide "credit repair" services or advice or assistance regarding "rebuilding" or "improving" your credit record, credit history or credit rating. FICO® is a registered trademark of Fair Isaac Corporation in the United States and other countries.