What are the advantages of a Grow Account?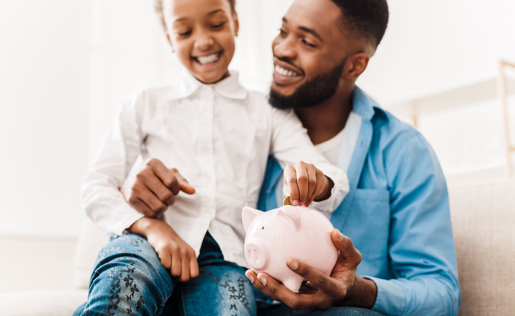 Their Own Money
It's never too soon to begin teaching your children about handling money responsibly. Opening a savings account in their name is a great way to start. They can put their hard-earned allowance in there or perhaps part of their birthday gifts from relatives. Then they can see how they earn a bonus dividend1 by keeping their money in the account. And they will also have the thrill of watching their balance grow to the amount needed for a special purchase they have in mind. You can also request an ATM card so they can learn how to responsibly use that to access their funds.
Earn Dividends
A Grow Account requires a minimum daily balance of just $100 to earn dividends. Plus, if you maintain an average daily balance of at least $500 per quarter, you will receive a quarterly bonus1 deposited directly into your Grow Account.
With the Grow Account, you'll also enjoy:
No monthly Maintenance Service Charge

No Inactivity Fee

A simple rate structure, which means it offers the same dividend rate on a minimum daily balance of $100 and above

Option to request an Elements ATM card to use at more than 78,000 surcharge-free

ATMs

worldwide

Shared branch access at more than 5,000

branches

nationwide

Ability to manage your account in

Online Banking or the Mobile App

from any device