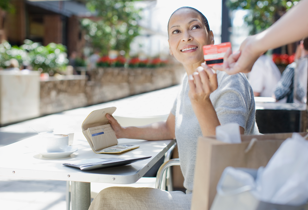 The end of the year holiday festivities might seem far away, but now is the perfect time to take an in-depth look at your credit report before you start holiday shopping.
It's important to check to see if there has been any suspicious activity with your accounts. The holiday season is a busy time when it comes to using credit cards and if you don't track your credit, you could be in for a surprise when you start shopping.
Did you know that each year you can get a free credit report from each of the three major reporting bureaus — Experian, TransUnion, and Equifax? We recommend pulling from one of the three major report provider today, another provider in four months and from the third provider four months later. This will allow you to review your credit free of charge every four months. To pull your credit report, log on to annualcreditreport.com.
What should you do if you find fraudulent activities on your credit report?
You may dispute the error online through the main credit reporting agencies. You can also call the telephone number on your credit report for assistance if you feel any information is inaccurate or incomplete.
You'll need to be specific, by including the account number of an item you feel is in error and explain exactly why you feel it is inaccurate. Simply saying an item is wrong does not give enough detail to help resolve the issue.
Investigations of disputed items can take up to 45 days, so if you pull your reports in now, you should be in good shape by the holidays.
This information is provided for informational purposes only. It does not constitute legal, tax or financial advice. Consult with your tax, legal or financial adviser before taking any action.