From influencing your interest rates to deciding if you'll qualify for a mortgage or auto loan, your credit score is one of the most impactful numbers in your life. While an estimated 54% of Americans never check their credit scores, knowing and understanding your score is the only way to maintain or improve it. The good news? Elements Financial is here with a new tool designed to help you better understand, manage, and improve that score.
SavvyMoney is now available free of charge to all Elements members in both online and mobile banking. Your SavvyMoney score, ranging from 300-850, tells lenders how likely you are to repay your bills and impacts the rates that you're charged. Want to learn more about your credit score? Explore our Take Control of Your Credit Advice article.
Our experts are here to advise you on how to utilize of some of SavvyMoney's key features:
Credit Grades & Action Items
Your SavvyMoney score is calculated with five key factors that tell lenders the risk of lending to you:
Payment History
Credit Utilization
Length of History
Inquiries
Types of Credit
When you use our SavvyMoney tool, you'll see your credit score along with a letter grade rating of how well you are performing in each of the five areas. When you expand each section, SavvyMoney will give you further details and action items to help you improve your grade.
Expert Tip: Many people believe that simply checking your credit score will make it decrease. This is far from the truth, as soft inquiries such as checking your score on SavvyMoney have no impact.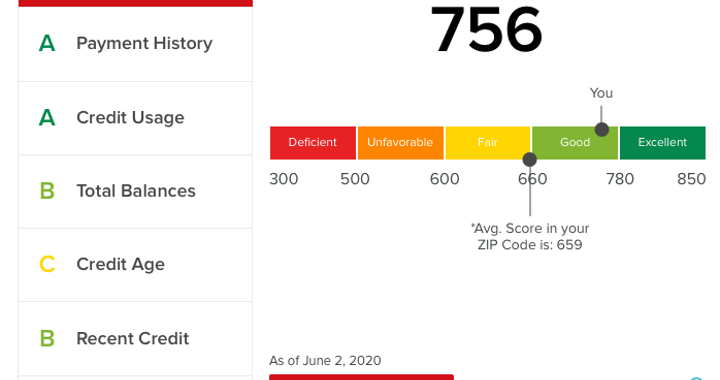 Review Your Payments
Making your payments to creditors on time and every time is critical to improving or maintaining your credit score. The impact of a missed payment is typically largest on high credit scores but can lead to a significant drop no matter what your score may be.
SavvyMoney helps you monitor all of your accounts in one convenient location and see all of your on-time and missed payments. To enhance your experience, easily input your APR on each of your loans into SavvyMoney for more accurate recommendations and advice.
If you notice that you've missed some payments, consider these techniques to avoid more in the future:
Sign up for Automatic Payments: In many cases, your lenders will allow you to schedule your bill to directly pull from your checking account each month.
Recurring Calendar Reminders: Set up a quick monthly reminder on your phone or digital calendar to remember your due date.
Align Payments with Paychecks: Either ask your lender to move your due date near a day that you are paid or simply make early payments when you first receive your check or direct deposit.
Expert Tip: If you are struggling to pay all of your bills, ensure that you make payments on anything that reports to your credit first. This will keep your credit score intact, so you're more likely to be approved for loans in the future.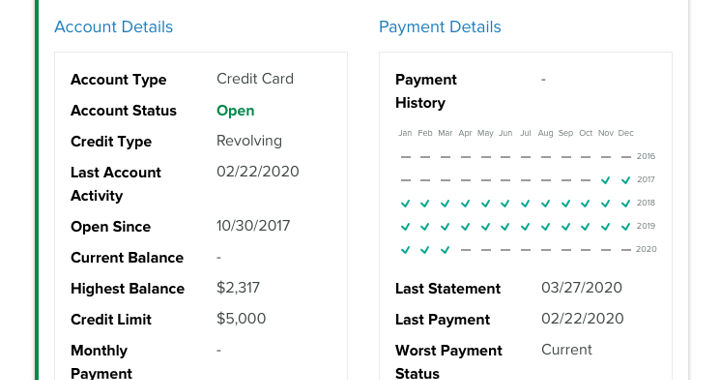 It's important to know your score and work to improve it. Even increasing your score by a few points can make a large impact on the rates you receive when seeking a new loan.
Personalized Product Recommendations
From credit cards to auto loans, SavvyMoney can assist you in finding the best rates and options for refinancing your loans to save money. Finding the best rates can lead to major cost savings. According to TransUnion, the average consumer saved $52 a month by refinancing car loans when they wanted to reduce their payments. The top navigation bar of SavvyMoney showcases products including Credit Cards, auto loans, personal loans, and home loans and each section expands to give you further information around how changes to these products could save you money.
Expert Tip: If you're curious about refinancing your loans at a lower rate, consider using Elements Calculators to quickly preview an estimate of what your new payments would be.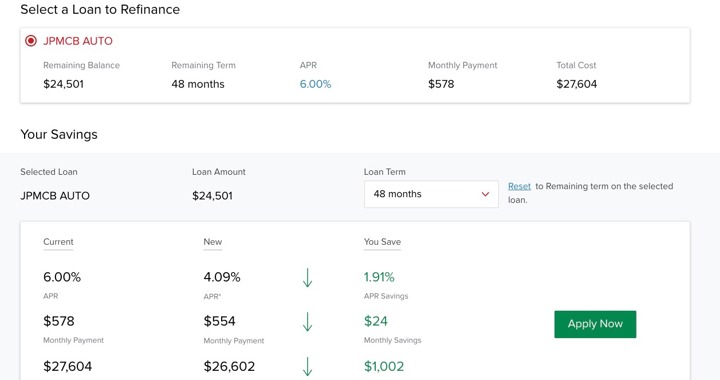 Useful Financial Resources
SavvyMoney is packed full of other useful resources including:
Credit Report Disputes: As you review your report, you may notice something that doesn't look quite right. If so, it's fast and easy to dispute these errors with TransUnion through the link in SavvyMoney.
Understand Your Inquiries: When you apply for new credit, lenders will request your credit report from the credit bureaus and this can make your score take a slight ding. Review your most recent inquiries and learn about how to be efficient when applying for new loans.
Your Money Blog: Review articles that cover topics from spending to debt to fraud in the "Your Money Blog" within the SavvyMoney site.
Ready to get started? Log into your Elements Online Banking account and answer a few first-time user questions. Then, you'll unlock the full SavvyMoney site to begin your journey to better understanding and managing your credit.
Sources: Lexington Law | Credit.com | TransUnion
Learn more about SavvyMoney and credit monitoring from a previously live broadcast of Elements Live. Click here to watch the seminar.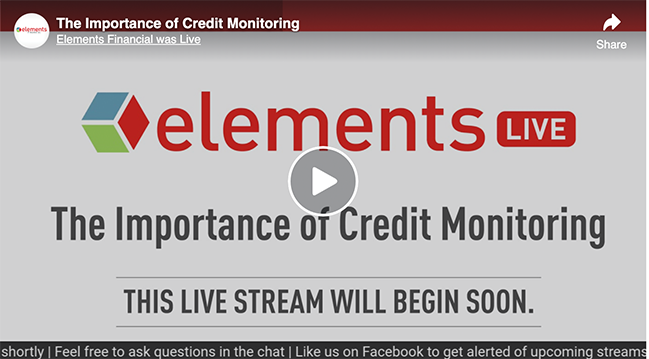 This information is provided for informational purposes only. It does not constitute legal, tax or financial advice. Consult with your tax, legal or financial adviser before taking any action.