So, what exactly is a Home Equity Line of Credit (HELOC)?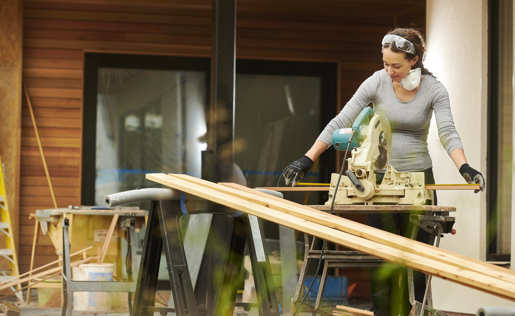 A Home Equity Line of Credit, also known as a HELOC, allows you to borrow funds using your home as collateral.
What is "Equity"?
Equity is the current value of your home minus the amount you owe on other mortgages. The amount you can borrow is based on the equity you have in your home. 
How a Line of Credit Works
You can access as much or a little as you need from your HELOC, whenever you need it, up to the credit limit established at closing. Much like a credit card that allows you to borrow against your spending limit as often as needed, a HELOC gives you the flexibility to borrow against your home equity, repay and repeat.
You can easily make transfers from your HELOC to your Elements checking accounts within online banking. Elements will also provide an Equity Access Visa® Card and checks that you can use to easily make purchases directly with your HELOC funds.
There are two phases to a HELOC:
Draw Period: Initial 10 years when you can borrow from the credit line.

Repayment Period: Following 15 years when you pay back the amount borrowed plus interest as with a fixed rate loan.
Interest-Only Feature
Interest-only payments are featured during the first 10 years of the line of credit. After this time, the borrowed amount converts to a fixed loan payment structure in order to pay the complete balance with the interest over the next 15 years.
Prefer predictable monthly payments that stay the same and a lump sum payout? Consider a Home Equity Loan.